Ocean Blue Aquarium Restaurant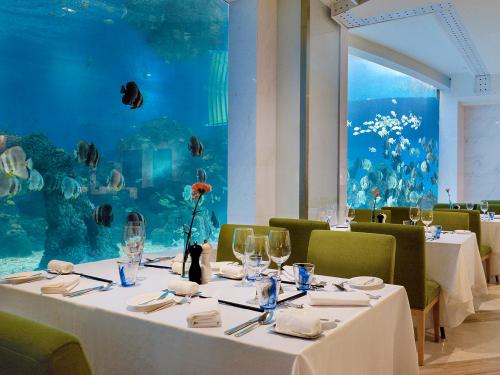 Experience the most romantic dining experience with the Ocean Blue Aquarium Restaurant in Yalong Bay.

Behind the ultra-large glass window is the amazing wonder of the ocean world. Immerse yourself in an aquatic fantasy as colourful tropical fish swim pass you while you dine.
More details
China Cooking restaurant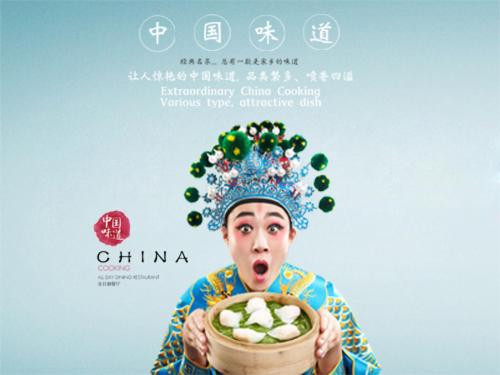 The China Cooking restaurant provides a premium dining experience to our guests. From a selection of classic Chinese cuisines such as Peking duck, charcoal barbecue, fresh seafood and freshly-made noodles at the open kitchen.
More details
Q Kitchen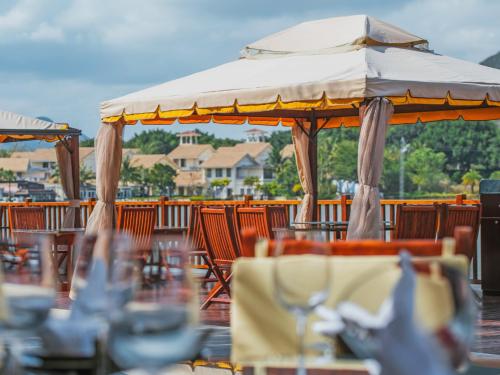 From the freshest seafood to traditional Oriental cuisines and classic European grills, our master chef presents you with the most delicious gourmet through four open kitchens.
More details
VU Lobby Bar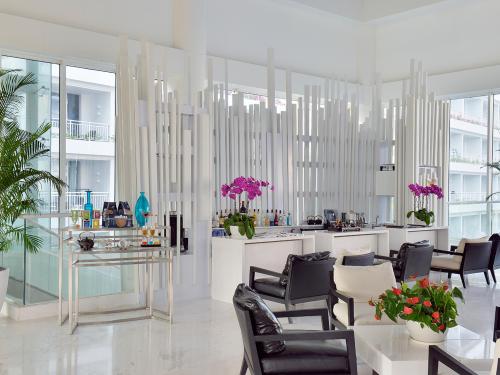 Whether chatting with friends or sitting alone, the VU Lobby Bar can provide you with a relaxing and relaxing space.
More details
TERO Teppanyaki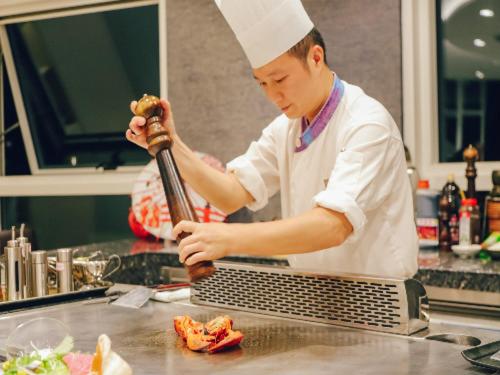 Enjoy a full 360-degree view of the lake and woods. On a lazy afternoon at the scenic steakhouse, enjoy specially prepared caviar, fresh seafood, steaks and other European cuisines as you soak up the scenery. The classic cocktails, specialty coffees and wine appreciation service available will add even more European flair to your dining experience.

More details
Pool Bar (Jewel Box)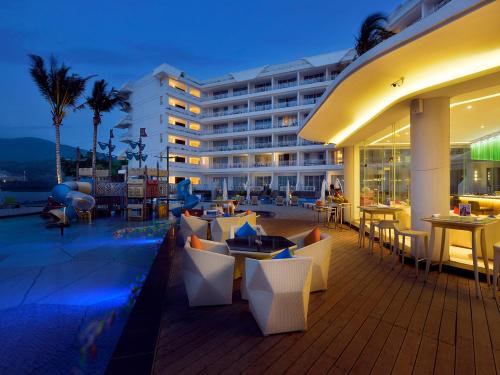 Glass House provides a variety of classic cocktails and professional sommeliers' wine tasting service. Non-alcoholic guests can also choose classic non-alcoholic cocktails and mellow European coffee, tea and so on.
More details