Huayu Resort & Spa Yalong Bay Hotel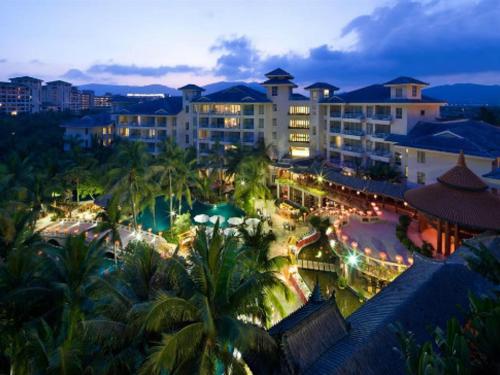 A Beautiful Palace On The Shore Of The South Sea.

Official Website: www.huayuresort.com
The Huayu Resort & Spa is located in the Yalong Bay National Resort District, next to La Floret Shopping & Restaurant Village and Yalong Bay Central Square. The Resort is well recognized for its classical Chinese architecture, nicknamed The Forbidden City of Yalong Bay', standing proudly alongside the tropical beach of Yalong Bay. Whether you need a short refreshing vacation, a couple's getaway, family holiday, or corporate annual meeting, we can promise that all your desires will be fulfilled. Whatever experiences you seek, the resort works hard to provide them all.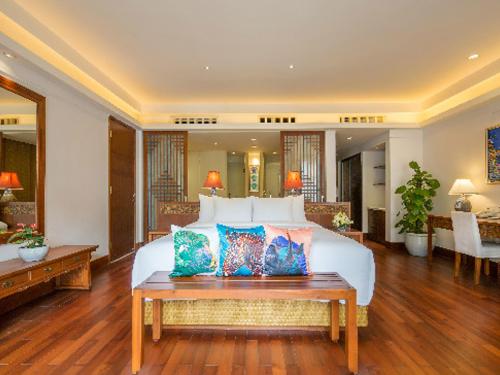 The guestrooms at our hotel are designed to incorporate Chinese architecture, alongside modern design, as to accommodate all the needs of our guests. All rooms are equipped with broadband internet access and televisions which provide international channels. The hotel has unique architecture, starting from the antique pavilions, terraces, open hallway to the footbridge located in the middle of the lagoon swimming pool, all to show that even though we are advancing into the modern age we still care about traditions and local culture. We have a total of 583 guest rooms ranging from the deluxe room to suite villas, and the lagoon rooms. Whether you come for business or pleasure, we have added some personal touches to make sure your stay with us feels exactly like home.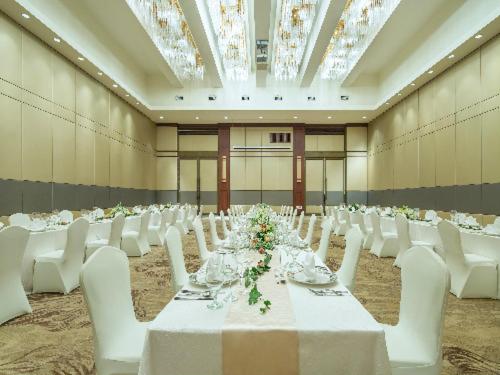 Indulge your senses with a myriad of delicious food. At Yalong Bay, Huayu Resort and Spa, we seek to look after you by providing healthy, but delicious food, at no expense of your nutrition. The hotel has 6 unique and distinctive style restaurants ranging from Authentic Chinese Cuisine to Western Delicacies and Lobby Lounge and Pool Bar, along with a top banquet venue, including a 1300 ㎡ Grand Ballroom with 9 M ceiling high, combination by 15 independent Function Rooms and Feng Hall, Ya Hall and Song Hall, it can accommodate 1000 guests for variety types of events.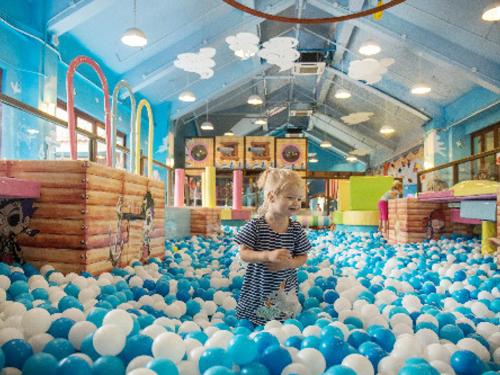 Huayu Kid's Club is a complex, a children's paradise with Sports, interests, intelligence concept, it provides sophisticated facilities and activities, such as Children's Slides, Swing, Ocean Balloon, Sands Painting, Puzzle, Fun Catching and Pizza making class etc. Huayu Kid's Club will create an unforgettable memory for your child.

Huayu Kid's Theater is located on 3rd floor of Huayu Resort & Spa, 600 ㎡ with 186 regular seats and 5 VIP seats. Come experience a fairy tale world in a theater surrounded by sophisticated audio visual system and stage lightings. Two Kid's theater shows were launched at Huayu Resort & Spa Yalong Bay Sanya this year, after the successful first series 'Little Red Cap' last year. This year 'Little Red Cap Series has added Snow White and the Seven Dwarfs & Prince Frog, and Pirate Monkey Prince together to make it more thrilling.