Location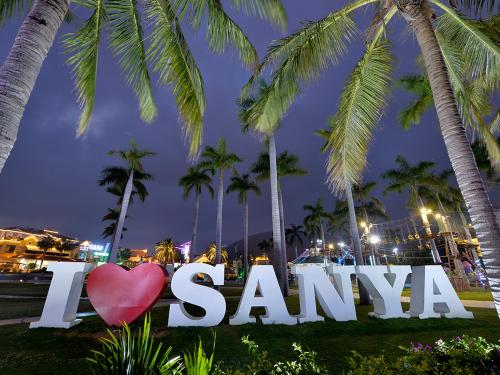 Palace Resort Yalong Bay is located in the yalong bay center, the south is the yalong bay center square, 26.8 m high of the totem pole standing proudly in the eyes, is the highest point of the square, it is a symbolic sign of yalong bay tourist center; Close to the three main business circles of yalong bay (La Floret, Yatai, yalong bay); Walk for 3 minutes and reach the most beautiful coast of yalong bay, which stretches for 7 kilometers.
Management Team
This is a local hotel with no government background and no state-owned enterprise, but it has a strong international management team. Manager and above manager personnel, all have years of international five-star hotel management experience.
Configuration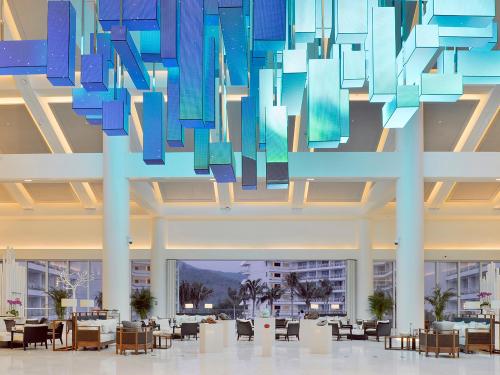 Hotel lobby is equipped with the biggest domestic stereo surround dynamic LED lamp array, the starry sky, aurora, underwater world, the 3 d rendering on 53 block independent but unified light box, colorful bright, unpredictable.
Design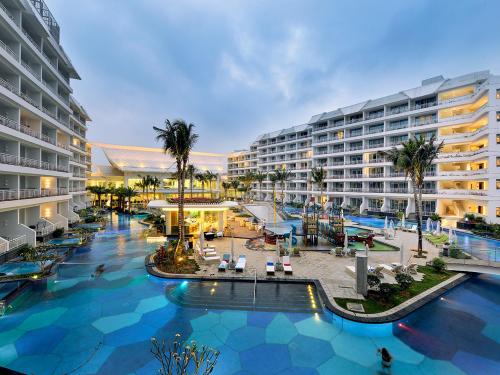 Palace Resort Yalong bay is built by Gensler, one of the world's top design companies. Gensler has a high reputation as the world's largest design firm and best design firm.

Since 1965, it has provided high-quality architectural and interior design services to 15,000 customers around the world. The Shanghai central tower, which is
118th floor of the building and the tallest building in the country with a total height of 632 meters is designed by Gensler.
Art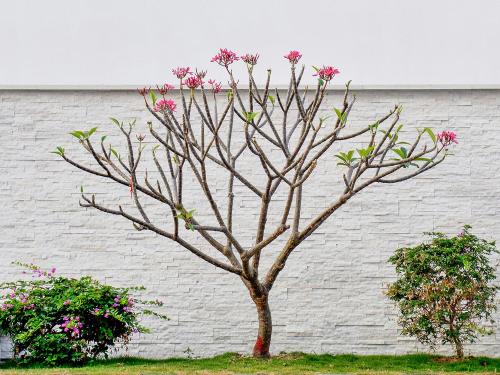 Palace Resort is adjacent to the sanya art center, and is a natural display platform for contemporary art treasures.

Now in the hotel lobby, all kinds of works of art with different size displayed in corridors, restaurants, children's club area, include paintings, sculpture, sculpture, etc., are from the contemporary outstanding artists, and are the original authentic.